No Churn Pumpkin Snap Ice Cream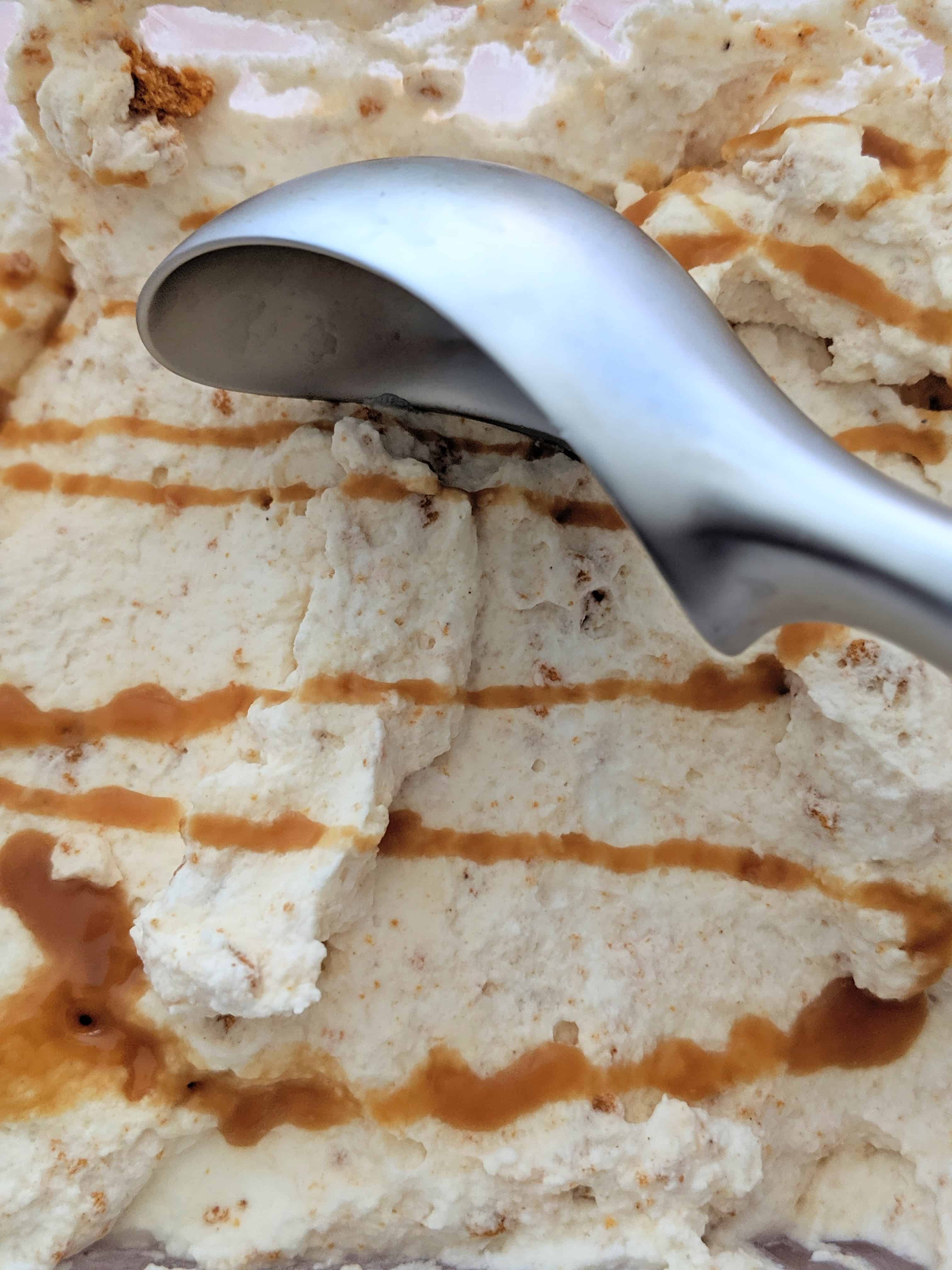 Fall is Dallas is so fickle, one minute I'm in a cardigan sipping pumpkin spice lattes, and then the next, I'm in a tank top eating ice cream. So to keep things consistent with Fall, and this inconsistent weather I decided an no churn pumpkin snap ice cream would be fun to make with the kids. I try to find fun ways to get them in the kitchen with me like here. Since we are Falling so hard for pumpkin over here (see what I did there) these pumpkin snap cookies I found in my local Sprouts were an obvious choice.
What the heck is no churn ice cream?
No churn just means you don't need an ice cream maker. Since I don't have an ice cream maker this no churn pumpkin snap ice cream was perfect. It's super easy, taste great, and customizable, which is what makes it so great to do with kids. I used an electric hand mixer, however this recipe really doesn't require any equipment. You could use a whisk or a wooden spoon to whip the cream.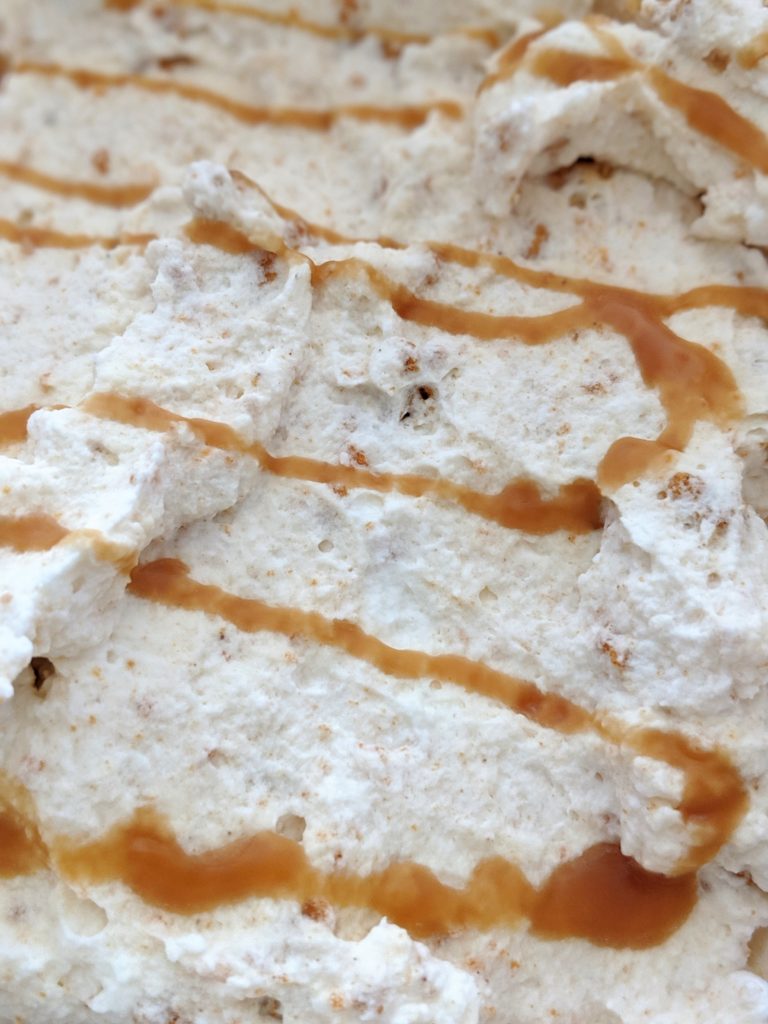 Ingredients:
2 cups heavy whipping cream
1 teaspoon vanilla extract
1 cup powdered sugar (feel free to add more if you want a sweeter ice cream)
8 pumpkin snap cookies crushed
1 teaspoon cinnamon
*optional* store bought caramel syrup
Instructions:
In a large bowl mix the heavy whipping cream, vanilla, and cinnamon together. Whip the mixture until you see stiff peaks forming.
Put the pumpkin snap cookies in a sandwich bag and crush them until they are in crumb size pieces.
Gently fold the cookie crumbs into the whipped cream mixture.
Pour the mixture into a loaf pan or any baking dish. *optional* drizzle caramel syrup on top of the mixture
Freeze for 6-8 hours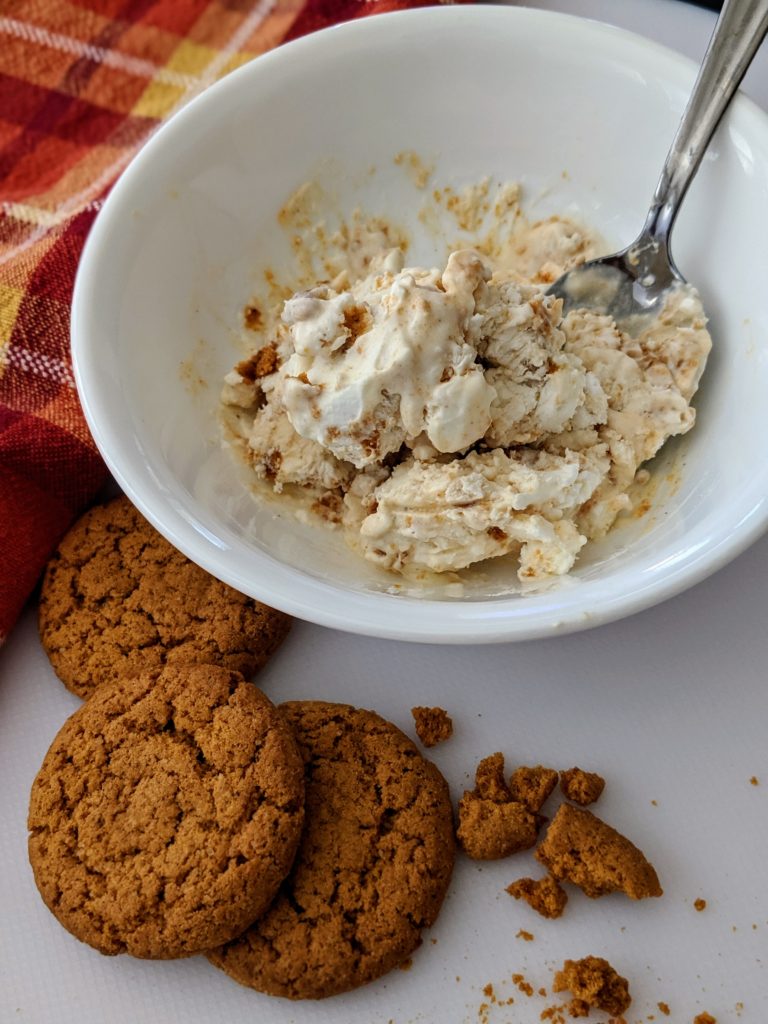 You can add more caramel syrup when serving and garnish with a whole ginger snap cookie on top.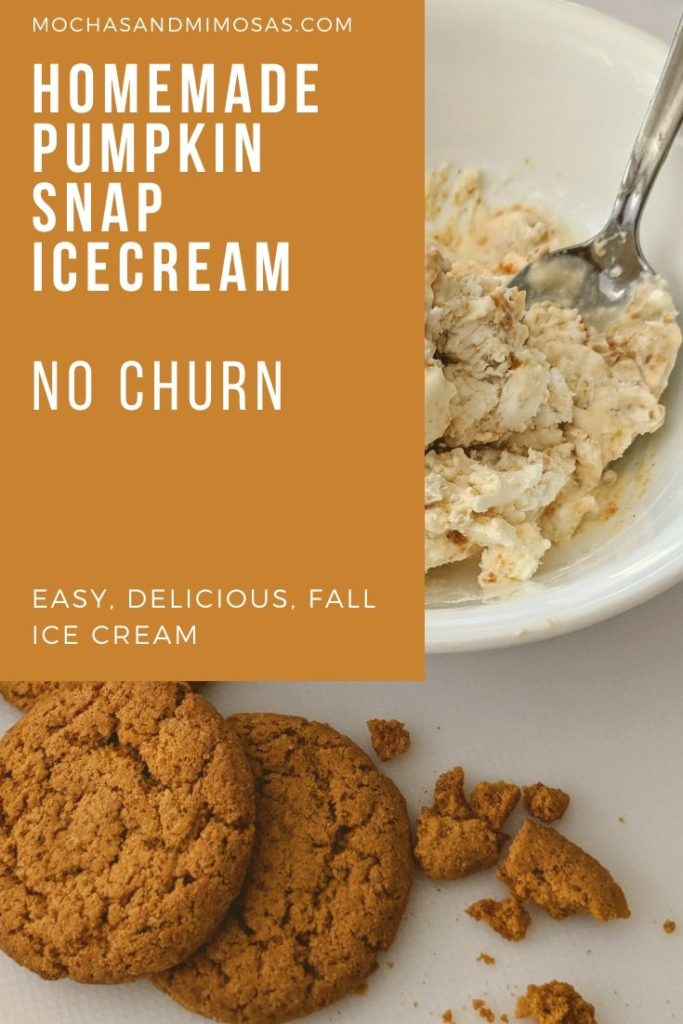 *This post may contain affiliate links*
---
---